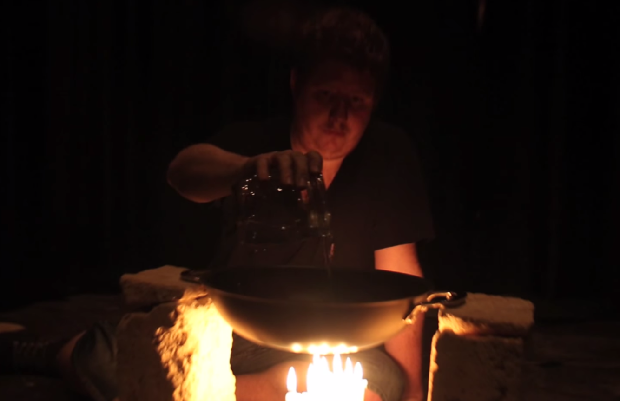 I boiled seawater and collected the salt left behind.
(Photography by John A. Douglas)
For Those Who've Come Across The Sea is an exploration of Australia's troubled relationship to the sea and migration, particularly our colonial history, the White Australia Policy and our current stance on asylum seekers. For the duration of the performance work, Tom Isaacs will be boiling sea water and collecting the salt left behind. Sea water is toxic to those who drink it, but through the process of distillation it can be separated into more efficacious parts. Salt, water and fire are all common elements in purification rituals from various religious traditions. Isaacs' position as priestly intercessor echoes the work of Joseph Beuys, I Like America and America Likes Me, in which he acted as a shaman-like medium for the purpose of inspiring social change.